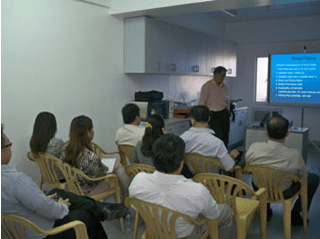 IFFCO Training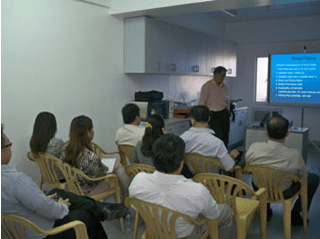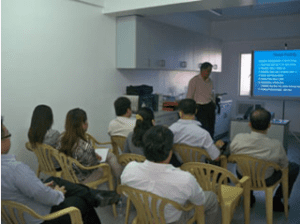 Felda Iffco's merging in2006 brought together Malaysia's largest diversified plantation-based organization and UAE's leading manufacturer of fast-moving consumer goods. With this in hand, expansion of business in Asia is the next big thing.
Last April 20, 2012, our principal from Felda Iffco conducted technical training for our sales team handling the food application. This was facilitated by Mr. Michael Tan and Mr. Douglas Khoo, Sales Managers assigned in the Asian Region which are equipped with technical expertise and years of experience in the trading business.
The training module covered the basics of fats & oils, from the source up to the process of production, as well as to the finished product's functionalities. Mr. Tan focused on discussing palm-based products which are their company's line of business. Cooking oils, shortening, margarine, BOS, and CBS are some of these products. They also conducted a taste evaluation on chocolates where we experienced firsthand how to profile different types of fats being used in the product.
With Wills as the right partner in the Philippines, we will surely reach higher grounds and sustainable growth in the fats and oil industry.