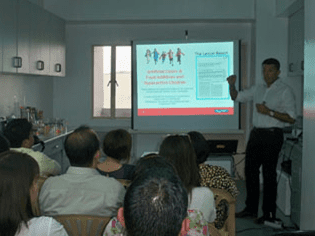 CHR Hansen Training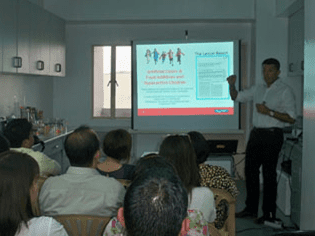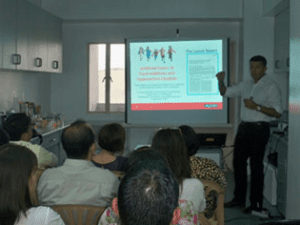 Makati City, 28 June 2012– "Coloured by Nature" is one of the ways by which the world-renowned Natural Ingredients Company, Chr Hansen A/S is getting its message across to increasingly diverse consumers globally. It has been an arduous task promoting Natural Colors to Food Manufacturers and Consumers but Chr Hansen's zealous commitment to health and wellness is what makes them more successful.
Wills International was recently visited by Chr Hansen's Mr. Bertrand Martzel, Business Development Director- APMEA, and Mr. Francis Ng, General Manager- ASEAN+ to conduct an informative seminar that shared with Wills' Sales Team the Nielsen Study on Consumer Perception Towards Natural Colors vs. Synthetic Colors. Mr. Martzel also gave an overview of The Southampton Study, citing the ban on the highly-used food additives such as Tartrazine, Sunset Yellow, Carmoisine Quinoline Yellow, Allura Red, Ponceau 4R, and Benzoate. Another focus of the seminar was the brief understanding of Natural Colors applied in bakery products specifically in cream fillings. The highlight of the seminar was the showcase of new and enticing Sorbet and Ice Cream Concepts using various types of Natural Colors.
The strong partnership and commitment of Wills International Sales Corporation and Chr Hansen A/S continue to serve as the backbone of numerous accomplishments and incessant business growth now and for many years ahead.